A Few Top Trending Destinations in the U.S.A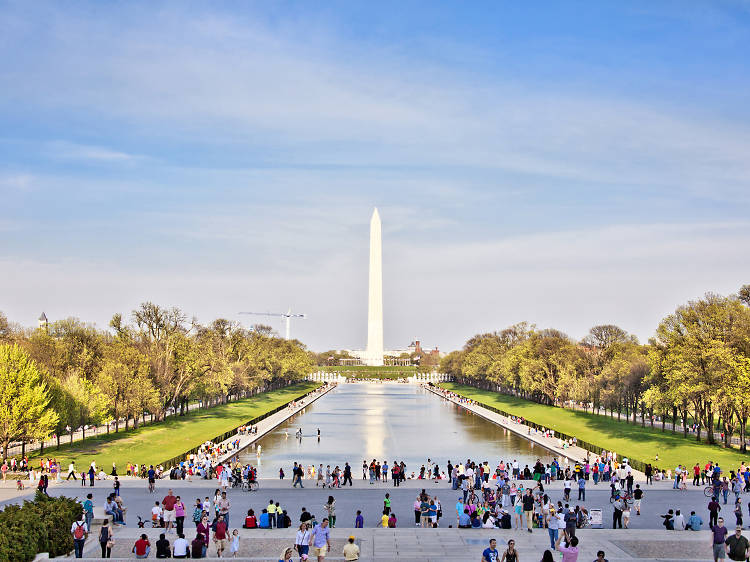 As the summer is approaching, the crowd is also increasing in the same proportion. According to the U.S. Travel Association, domestic leisure travel is in high demand. However, prices have also increased.
Here in this post, we are providing a list of a few top trending destinations to visit in 2023, based on both the quantity and quality of user ratings and reviews by Only By Land, a travel blog in the UK.
Juneau, Alaska
In 2023, Juneau, Alaska's state capital, is a must-visit destination, boasting vast wilderness and Mount Juneau's backdrop. It is a paradise for nature enthusiasts, offering whale watching and glacier exploration, making it a top choice for travellers.
Juneau is a great place for outdoor activities, with Mendenhall Glacier nearby offering opportunities for:
Kayaking
Rafting
Hiking
Wildlife viewing.
Page, Arizona
In 2023, Page, Arizona, stands out as a top destination, brimming with Native-American culture and surrounded by breathtaking canyons and iconic red rocks. It serves as an ideal hub for exploring the American Southwest, featuring must-visit sites like:
Antelope Canyon
Lake Powell
Grand Staircase National Monument
Horseshoe Bend.
Salem, Massachusetts
Salem, Massachusetts, renowned for its history, offers haunting tours for a spooky experience. Visitors can explore filming locations from "Hocus Pocus," visit witch museums, and enjoy New England's fall foliage.
Sonoma, California
Sonoma, California, earns its spot among the top destinations in 2023 due to its proximity to San Francisco and reputation as a relaxed alternative to Napa Valley. Visitors indulge in wine tasting, spa experiences, and shopping, with easy access to the Pacific coast and the majestic redwoods for nature enthusiasts.
Tierra Verde, Florida
Tierra Verde, near St. Petersburg, South Florida, is a charming boating community and nature haven. Visitors relish the small-town atmosphere, explore mangroves with clear-bottom kayaks, and savour seafood by the waterfront.
Philadelphia
Philadelphia, the original US capital, offers a diverse array of attractions. Family-friendly activities, like historic walking tours encompassing iconic sites and the Art Museum, make it a worthwhile destination. Paying homage to Rocky, visitors can run up the famous steps.
Paso Robles, California
Paso Robles, California's serene wine country between Napa/Sonoma and Santa Barbara, offers wine tasting, hot air balloon rides, and museum visits. Its walkable downtown features shopping, dining, and additional wine tasting. Conveniently, it is close to San Luis Obispo and Pismo Beach.
Ogunquit, Maine
Ogunquit, located north of Portsmouth on Maine's southern coast, boasts a serene sandy peninsula with white sand beaches and a picturesque lighthouse.
Visitors can explore a charming fishing cove with shops and galleries, dine at various restaurants, enjoy summer musicals at the Ogunquit Playhouse, and appreciate waterside sculptures and Maine-related art at the Ogunquit Museum of American Art.
Durango, Colorado
Durango, a former mining town in southwestern Colorado, offers outdoor recreation amid stunning landscapes. Activities range from riding the historic Durango & Silverton Narrow Gauge Railroad to exploring downtown dining and entertainment.
Nearby attractions include:
Mesa Verde National Park
Ancestral Puebloan cliff dwellings
Chaco Canyon, Hovenweep
Four Corners.
Saint Simons Island, Georgia
Saint Simons Island, part of the Golden Isles near Brunswick, boasts salt marshes, sandy beaches, and historical sites like the rebuilt Christ Church and St. Simons Island Lighthouse with a museum. It is a paradise for birdwatching, whale watching, fishing, and outdoor recreation.